You are here
Main events calendar
Past Events
4 May 2017 - 4 May 2017
Dodoma
UNFPA, in collaboration with the Government of the United Republic of Tanzania and partners the Tanzania Midwives Association, along with other stakeholders, will mark the celebrations of the International Day of the Midwife in Dodoma, Tanzania.
The theme of this year's International Day of the Midwife is: "Midwives, Mothers & Families: Partners for Life!"
Details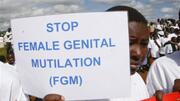 2 February 2017 - 6 February 2017
Ukonga - Kipunguni- Dar es salaam
February 6 is International Day of Zero Tolerance for Female Genital Mutilation (FGM); a day to raise awareness of the practice and work towards its elimination. UNFPA will observe the day on 8 February, when a special high-level event will be held at the United Nations in New York.
This year's theme is  "Mobilizing to Achieve the Global Goals through the Elimination of FGM by 2030." 
Details
3 December 2015 - 3 December 2015
Worldwide
Pages