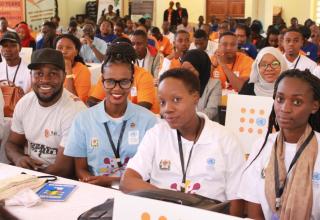 Over 600 youth from all over Tanzania gathered in Dodoma on 15 August to take the lead in commemorations for this year's International Youth Day 2019, with the national theme: "Towards 2030 and an industrialized Tanzania: Improving youth education for the nations development." Organized by UNFPA, ILO, UNICEF and UNESCO, with the support of UNFPA's implementing partners and local and international non-governmental org...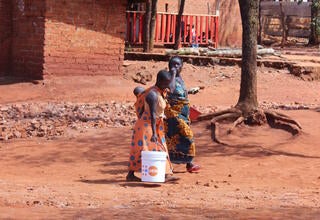 It's been eight months since Mpata* (26) gave birth to her second child at Nyarugusu Health Facility in Nyarugusu Refugee Camp. Two things are a constant reminder of that day – her baby boy Gateka and UNFPA's branded bucket – in which her Dignity Kit was delivered.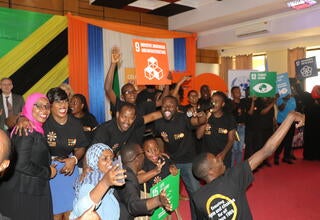 UNFPA Tanzania refocused attention on accelerating the promise of Cairo in the run up to World Population Day on 11 July 2019. From 9 to 11 July, UNFPA, with the support of the Dodoma Regional Office, and in partnership with Dodoma Regional Referral Hospital and development partners – both national and international –– set up a "health village" in Nyerere Square, Dodoma, where people could access a range of sexual a...