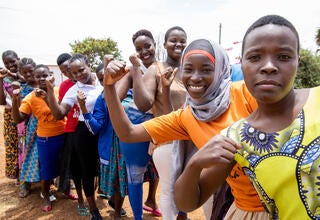 Our Executive Director's statement on the International Day of the Girl 2019.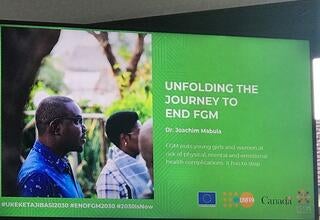 In Africa there is a saying: "If you want to go fast, go alone, if you want to go far, go together". This reflects the collaborative and diverse approach in Tanzania to accelerate efforts to end female genital mutilation (FGM) by 2030. And the approach is beginning to yield results. More families are choosing to uphold the rights of their daughters not to be cut; more girls are attending alternative rites of passag...
Musoga, a Priest/Reverend of the Pentecost Church, has been holding services for refugees in Nyarugusu Camp for almost 10 years. He also arbitrates conflict between members of his congregation. Most of the cases, he says, involve intimate partner violence (IPV).
Vacancies
Level: NOB (ICS 09) Full-time Fixed-term Non Rotational One year fixed term (renewable based on performance)...
The United Nations Population Fund (UNFPA), an international development agency, is seeking qualified bids for an...