The experience of childbirth makes a big difference in whether women seek care during future pregnancies.
During this International Day of the Midwife, we celebrate all those working to save the lives of women and babies by supporting safer pregnancies and deliveries— workers such as Mwanida, a midwife and trained mentor working in Tanzania's Lake Zone Region.
Mwanida Edward, 26 years of age is a nurse/midwife practitioner, nurse manager, and lead clinical mentor in Muriti Health Centre, Ukerewe, Mwanza. Mwanida enrolled in the School of Nursing and Midwifery at Bugando College of Nursing in 2006, becoming a midwife in 2013, before pursuing a Bachelor of Science degree in nursing at the Bugando University, Mwanza Tanzania. Mwanida's passion for women and newborn health pushed him from his comfort zone in the heart of Mwanza to Ukerewe District— one of the most rural places of the country. In addition to providing midwifery services, Mwanida actively mentors young nurses and midwives, equipping them with knowledge and skills that make a difference between life and death. 
This young midwife is worthy of admiration, for he has placed his ambitions on caring for pregnant mothers and he loves newborn babies. Mwanida is prepared to work in any place and at any time. While many young midwives shy away from working at the hospital and health centres due to difficult working conditions and the remote location, Mwanida has persevered. He continues to pursue his career in this challenging setting in order to assist poor mothers and their newborns who are in great need of services.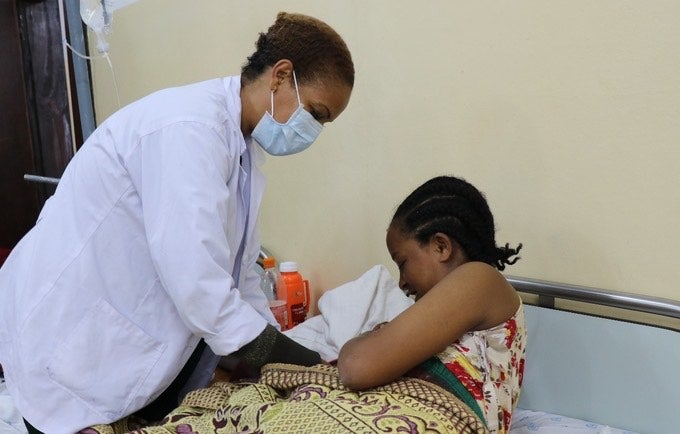 The difficult living conditions in the area means that midwives often don't stay long in their posts and thus the health centres are frequently short-staffed. Mwanida, however, remains dedicated to serving the area and sometimes uses personal holidays to work in the health centres. He likes midwifery because he can instantly see the benefits of his work, a newborn baby. His happiest moment is when he delivers a bouncing healthy baby to a healthy, live mother. But he also takes every sad moment to heart, which motivates his work since he doesn't want it to occur again and will always avoid it.
That is why Mwanida will continue to dedicate his life to midwifery. Mwanida, he was the only midwife at his rural health center, and was on call 24/7. On this particular morning, his shift had started at 3:00 AM.  Five hours later, he had already assisted two normal deliveries, was preparing to transfer a woman to the hospital due to complications, had two additional women in labor, and was preparing to provide antenatal care. In between, he had decontaminated and sterilized the few delivery instruments he had and cleaned the delivery room.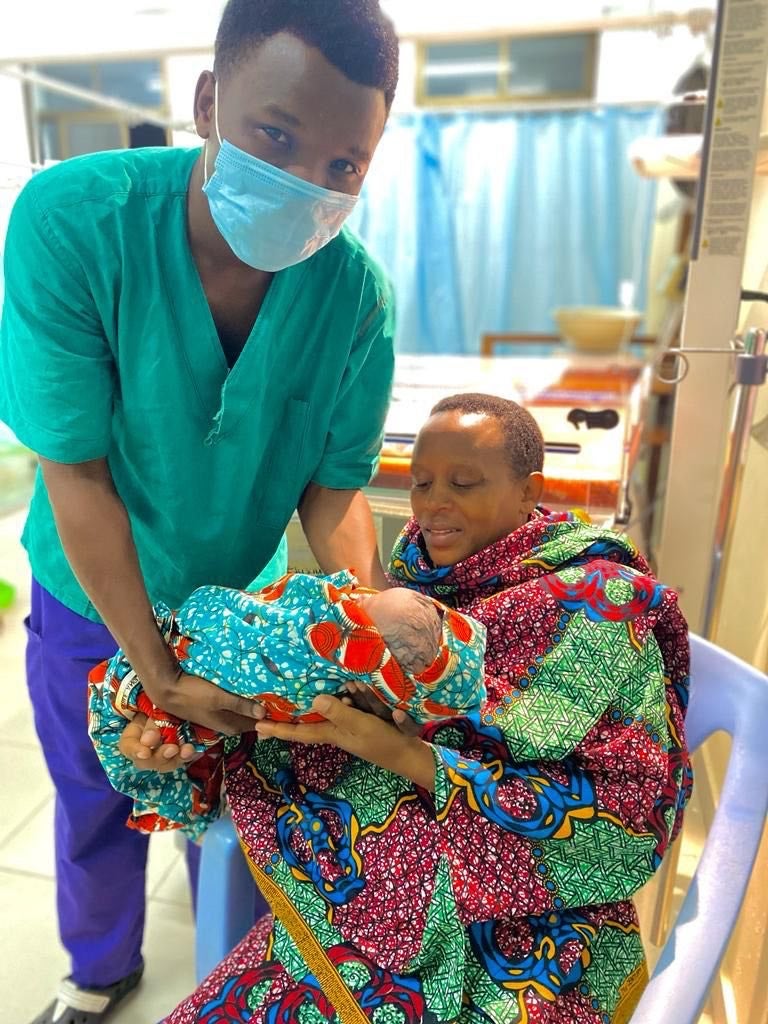 Imagine being the only midwife or person with midwifery skills in such a setting. Does Mwanida even know that May 5 is International Day of the Midwife? "For sure I wasn't aware and I didn't have that much information about the IDM, but I decided to do follow up for my self and was curious to know about the day, what real happen and how I can be engaged"  Says Mwanida Edward.  There are many Mwanida's all over the Tanzania. They are unsung heroes.
"The International Day of the Midwife gives us the opportunity to stand up as a reputable, compassionate profession that strives for excellence, and to address issues such as staff shortages, low salaries, and poor working conditions around the country, it put midwives interest first". According to Mwanida Edward.
It's an opportunity to call for more mentors and supervisors like Mwanida who look at every situation from the client's perspective and model empathy, good interpersonal relationships, and understanding. It's an opportunity to make almost every antenatal, childbirth, and postpartum care experience a positive one and boost women's confidence in seeking skilled birth attendance.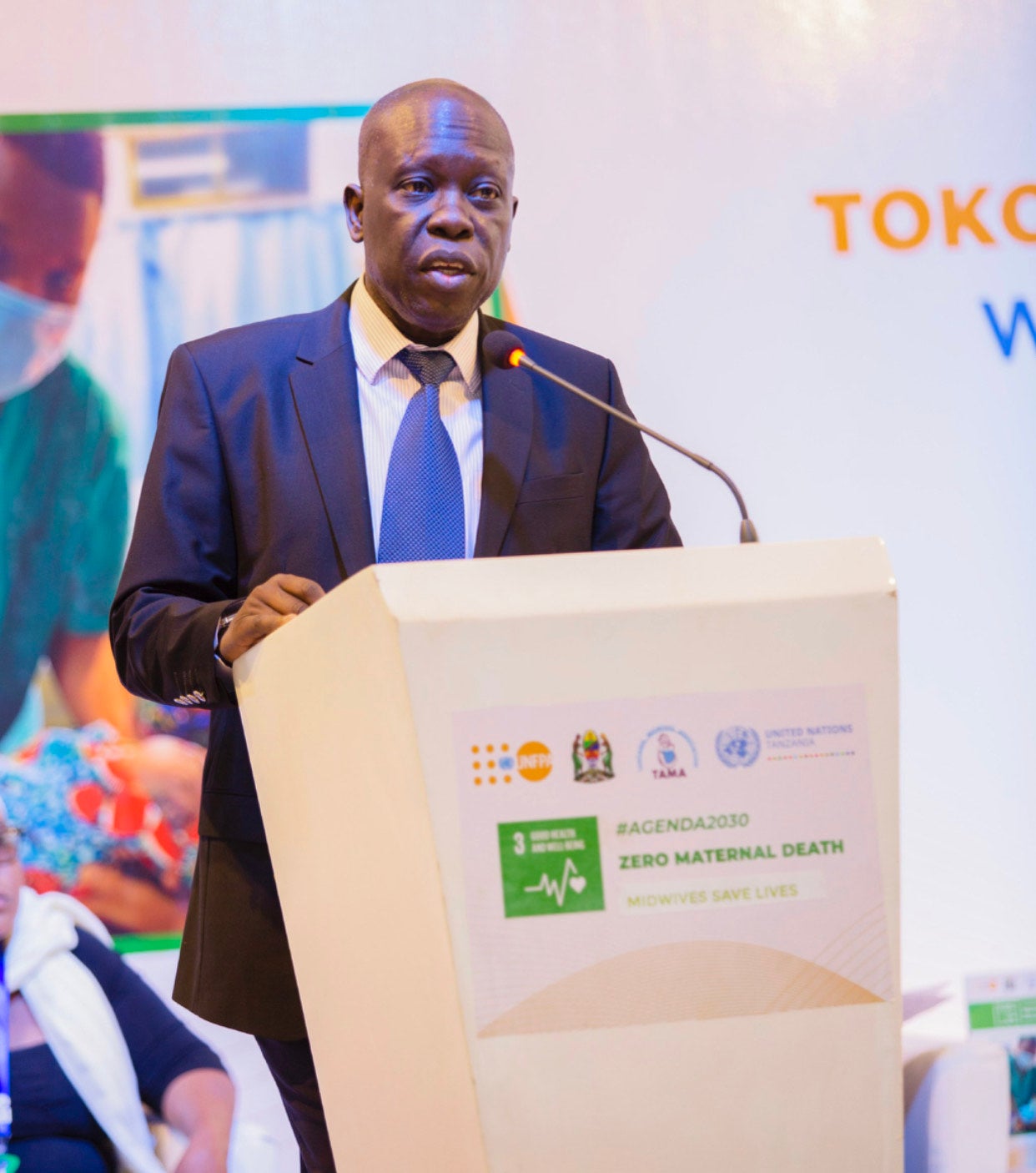 "Midwives are the pillar reproductive health care providing a range of sexual and reproductive health services including antenatal, intrapartum, post-natal, family planning services, HIV and breast and cervical cancer screenings. With counselling and information, they can help prevent female genital mutilation, support gender-based violence survivors and provide reproductive health services to adolescents. Indeed, the role of midwives is not only incredible but also incomparable". According to DR. David Wilfred Ochan, Deputy Representative, UNFPA Tanzania.
The world needs more midwives like our unsung hero "Mwanida", if we are to achieve the UNFPA's vision 2030 Zero Maternal Death, of a world where every pregnant woman and newborn receives high-quality care throughout pregnancy, childbirth, and the postnatal period. Midwives can also help us achieve the UNFPA Mandate delivering a world where every pregnant is wanted and every child birth is safe.
UNFPA pledges to continue working with the Government of the United Republic of Tanzania, TAMA and other partners, towards building a competent, regulated, and well-supported midwifery workforce. International Day of the Midwife is not only a time to express gratitude to Tanzania's midwives but also an opportunity to look at the data and how to invest in the midwifery workforce in Tanzania so that they can realize their significant contribution towards accelerating progress toward national and global development aspirations. The world must support every Mwanidas with greater resources and better working environments. Those who succumb to the pressures of this difficult job and become negligent or abusive need just as much help, so that they can become the midwives they aspire to be.
Invest in midwives – Midwives save lives.
Highlights of some of the early investment that UNFPA Tanzania has continued to realise in working with the government through the President's Office Regional Administration and Local Government (PORALG), Ministry of Health, Directorate of Nursing and Midwifery Services (DNMS) as well as the Directorate of Human Resources Development (DHRD), and the Tanzania Midwives Association (TAMA): Renovation of health facilities including maternity wards and operating theatres in some regions (Kigoma, Dodoma, and Simiyu) and in Zanzibar for the provision of emergency surgical services (EmONC). Provision of medical equipment to enable safe delivery care and provision of maternal and childcare in the renovated health facilities. Capacity building of midwives to provide emergency maternal and childcare, including training them in Infection Prevention and Control, provision of SRH and GBV services in the context of COVID 19 across the regions of Mara, Mwanza, Geita, Shinyanga, Dar-es-salaam and Dodoma. Supported procurement of skills training equipment and books at the Newala Nursing and Midwifery College. Supported Comprehensive Midwifery Assessment in Tanzania that will serve as a basis for developing Midwifery Improvement Framework. Facilitated the review of nursing and midwifery policy documents and those for improving nursing and midwifery education. These include: Support for the review of the Scope of Practice for Nurses and Midwives, currently awaiting final review and approval by relevant authority; Review of the Essential Midwifery Competencies, now at approval stage within the ministry of health; Development of Higher Diploma Midwifery Curriculum (NTA Level 7). This will enable direct training of midwives for the first time in Tanzania Review of the Midwifery Curriculum (NTA Level 4,5 and 6), to mention a few. In addition to working closely with the Government and TAMA to do all these, UNFPA is also working closely within a coalition called Partnership for Midwifery Improvement in Tanzania (PAMIT), whose sole purpose is to promote midwifery and midwives as a profession of skilled, motivated, regulated and supported health care in Tanzania.