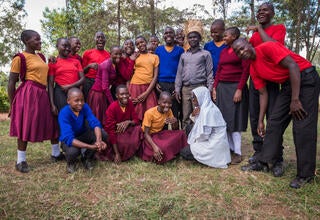 Winda* was aged 13 and just about to start secondary school when her father told her he wanted her to be cut (undergo female genital mutilation (FGM)). "He told me I was now grown up and I had to be cut so that my family could be proud of me and be respected in the community," she recalls. With the obvious devastating effects – it seems like it should be an easy decision to say no to FGM.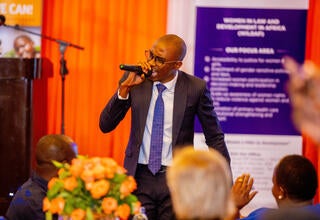 Rahabu was 17 when she became pregnant and dropped out of school, crushing her dreams of becoming a teacher. She returned to her home in Kahama Town at the age of 22, after leaving her abusive husband – and now with two children – and attended and graduated from the Adolescent Girls Initiative – a programme set up by Kiota Women's Health and Education (KIWOHEDE) and supported by UNFPA that aims to help girls w...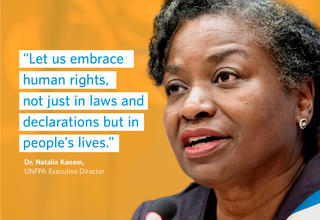 Standing up for human rights more important than ever. Statement by UNFPA Executive Director Dr Natalia Kanem on Human Rights Day. Realizing human rights, equal and inalienable for every person, is the most just and meaningful goal of any society. Human rights are universal principles, yet as Eleanor Roosevelt once reminded us, they begin in "small places, close to home…. Unless these rights have meaning there...
Requests for Proposals
UNFPA Tanzania is seeing qualified bids for a "Comprehensive Assessment of Midwifery Workforce in Tanzania". Your...