Lusekelo Robert Mwakitalima, a nurse-midwife, starts another busy day at Mwanga Dispensary, in Kabanga Village, Kasulu Town Council, Kigoma Region. Outpatient and inpatient care, performing rapid diagnostic laboratory tests, supporting pregnant women before, during and after birth, vaccinating children, and providing community education and outreach services is all in a day's work. He sometimes finds it a little overwhelming – he works non-stop from morning until night – but ever since he was a boy at primary school he wanted to be a nurse-midwife; to care for people with respect. He says he still feels an overwhelming sense of joy when he sees a mother holding her healthy baby for the first time. He is aware that this is not always the narrative for many women in Tanzania.
Lusekelo also says he feels blessed, because his working environment has the space and equipment for him to do his job to the best of his ability.  
Investing in infrastructure, equipment and human resource capacity building
Mwanga Dispensary was one of the health facilities that were identified for renovations by UNFPA and regional and local government in 2018 under the Ujana Wangu Nguvu Yangu – My Youth, My Power – project funded by the Government of Ireland.  Prior to the renovations Lusekelo says his job was challenging: "The working area used to be very busy and congested, we didn't have the right equipment and there wasn't enough space or any privacy  – it didn't bring me any joy at work."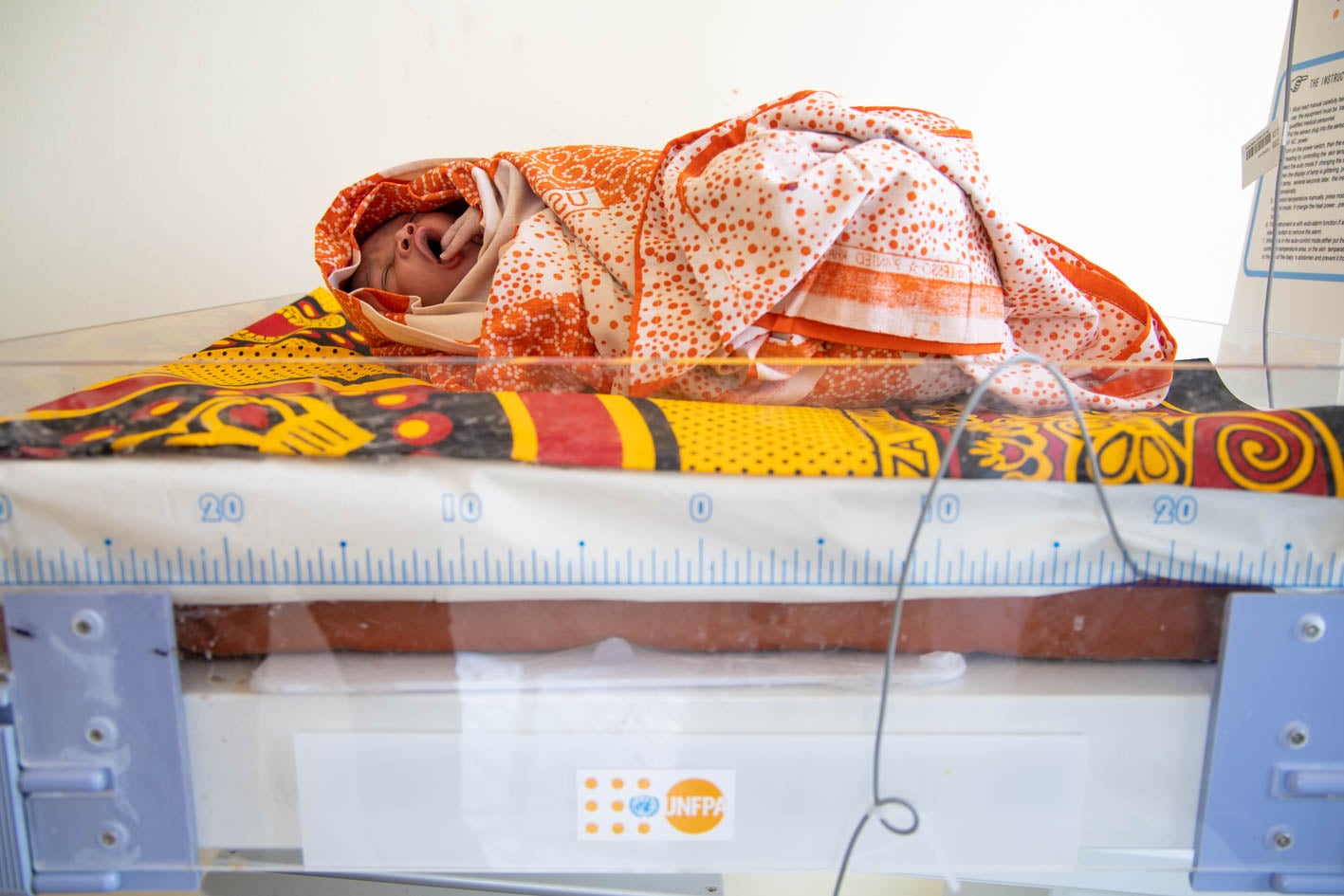 Today the renovated maternity facility has three separate rooms, a nursing station, bathroom, and improved water system. The labour ward has two delivery beds, and Lusekelo is able to observe mothers and their newborns for a minimum of 24 hours in the new postnatal ward, with its four beds, prior to discharging them. "Before there wasn't the space to do this, we were discharging patients after one to two hours," Lusekelo adds.  
As part of the renovations under the Ujana Wangu Nguvu Yangu project, UNFPA has installed all of the equipment needed to provide basic emergency obstetric and newborn care (EmONC) and staff are being supported to build their capacity to deliver quality reproductive, maternal, newborn, child and adolescent health (RMNCAH) services, including emergency care, through on-the-job trainings.
The number of pregnant women delivering at Mwanga Dispensary has increased since the renovations, and there are now around 40 deliveries per month; the number previously hovered around 20. "Women have confidence and trust in our services since we have the equipment and supplies and their privacy is guaranteed", Lusekelo says proudly.  And he has every right to feel proud, because his skilled care in the newly-renovated and equipped facility is saving lives. Prior to its construction women experiencing complications during pregnancy had to travel to Kasulu District Hospital some 25 kms away, some didn't make it, others were left with life-changing injuries like obstetric fistula. 
But Lusekelo is not just saving lives. He also provides sexual and reproductive health services and information to the increasing number of youth who come to the facility, using the skills that he developed during UNFPA-supported training, being sensitive and supportive to young people's unique needs.
Leaving no one behind
The Ujana Wangu Nguvu Yangu (My Youth, My Power) project is now in its third year, connecting both humanitarian and development efforts in Kigoma Region – one of the poorest regions in Tanzania. The focus of project activities is to strengthen the health system to provide quality RMNCAH services to end preventable, maternal, newborn and child deaths and to ensure universal access to sexual and reproductive health. And progress is evident. Nine maternity facilities have now been constructed and equipped to provide quality maternal and newborn care; 14 more are in the pipeline.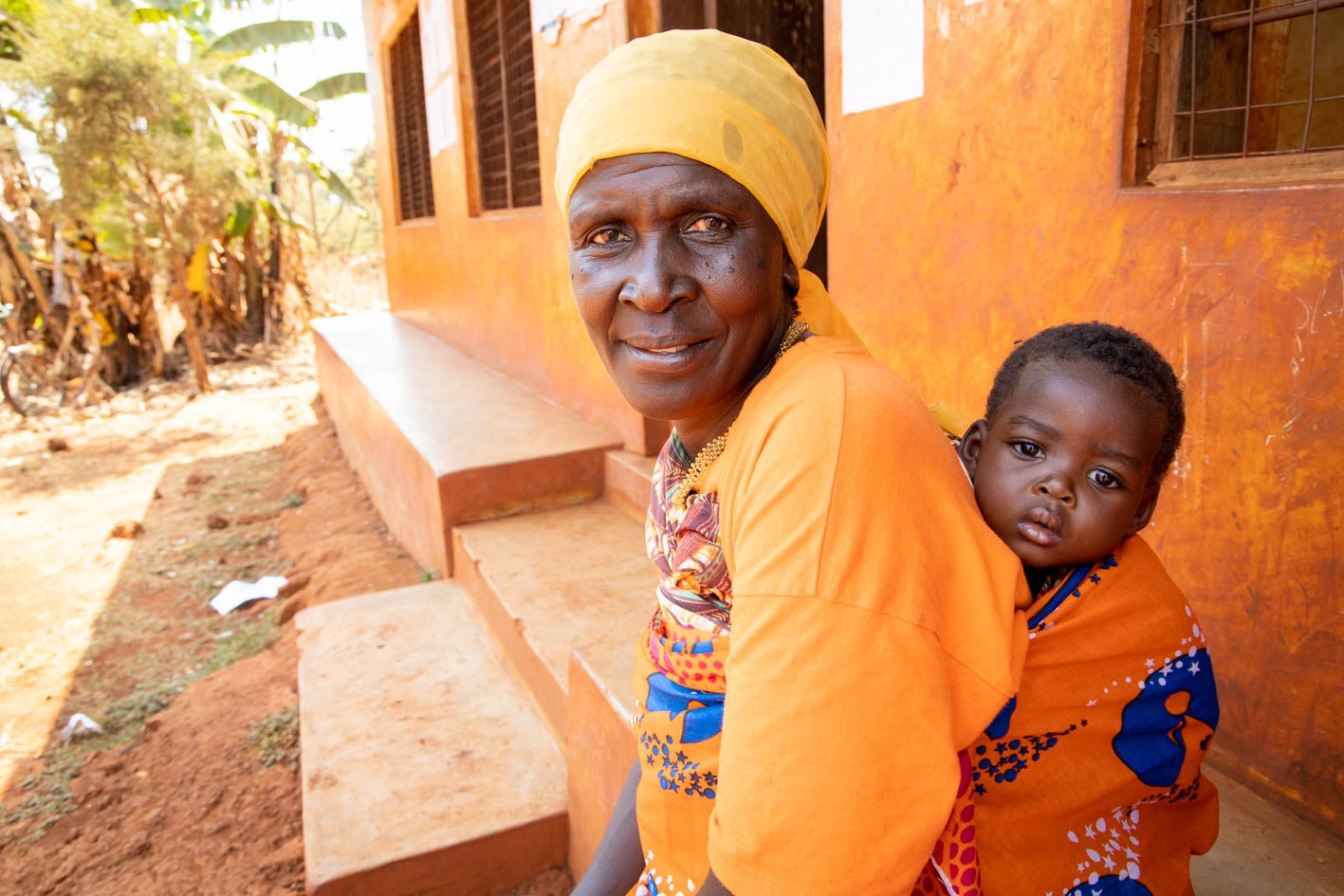 This investment in infrastructure is being matched with investments in equipment and human resources, which together are making motherhood safer for women in project areas – Kasulu DC, Kasulu TC, Kibondo DC and Kakonko DC.  More adolescents and youth are also now visiting the renovated facilities, assured of their privacy and that services will be provided confidentially, and being empowered to make healthy decisions about their lives and futures.  
Leaving no one behind is the central, transformative promise of the 2030 Agenda. UNFPA, under the strong leadership of Kigoma Regional and District Authorities, and with the support of the Government of Ireland, will continue to advance efforts that ensure that some of the most marginalized women and girls and young people in Kigoma are included in the implementation of national and global development visions.