UNFPA: Delivering a world where every pregnancy is wanted,
every childbirth is safe and every young person's potential fulfilled.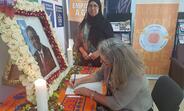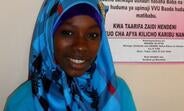 12 April 2017
Young People Reaching Out to the Most Vulnerable
Young people of Tanzania are not sitting by waiting for social progress; the young people UNFPA works with are pro-active members of society who want to see change. Sada Mohamed Zahran is a volunteer with UNFPA partner...

End Fistula, Statement by Hon. Ummy Mwalimu Minister of Health Community Development Gender, Elderly and Children
Resources
The practice and prevalence of FGM has been highlighted as an area of concern in Tanzania by CEDAW, CESCR, CRC and the Universal Periodic Review.
Women with no education get married on average at age 17.7 years versus 23.1 years for women with secondary or higher education.